SIMIAN LINE INDEX:

INTRO: The simian line, a.k.a. the notorious 'simian crease'

• WHY THE NAME Simian Line?
• HISTORY of the Simian Line
• HOW TO RECOGNIZE Simian Lines?
• ETHNICITY & the Simian Line
• HEALTH & the Simian Line
• PSYCHOLOGY & BEHAVIOR: the Simian Line
• BIG FIVE PROFILING: personality & the Simian Line NEW
• PSYCHODYNAMIC PROFILES: the Simian Line
• PROJECTS related to the Simian Line
• FAMOUS PEOPLE who have a Simian Line [80+ celebs]
• ONLINE READINGS for the Simian Line
• SYNONYMS for the Simian Line
• HAND SIGN TUTOR: Simian Line - quick summary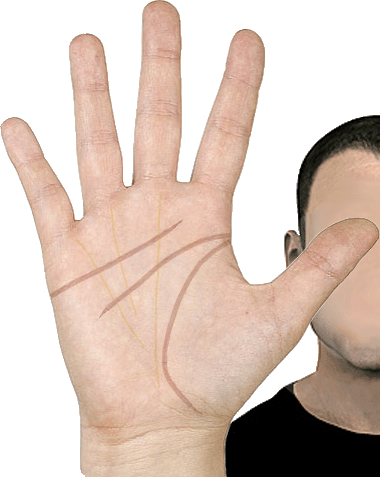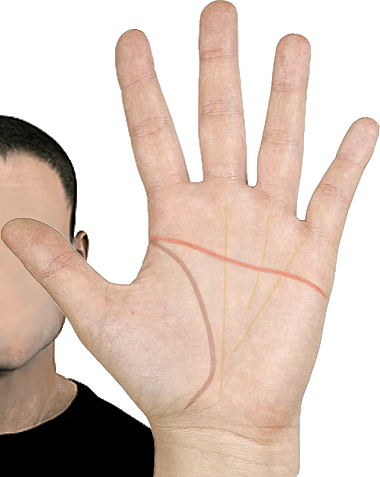 - NORMAL HAND LINES versus THE SIMIAN LINE -



SIMIAN LINE & HAND DIAGNOSTICS:

• The hand in DOWN SYNDROME!
_- Down syndrome case study 1
_- Down syndrome case study 2

• The hand in FRAGILE-X SYNDROME!
_- Fragile-X syndrome case study 1
_- Fragile-X syndrome case study 2
_(In people with autism 2% to 6% have Fragile-X syndrome!)

• The hand in DIABETES MELLITUS!
• The hand in RHEUMATOID ARTHRITIS!
• The hand in PSORIASIS!
• The hand in SCHIZOPHRENIA!

• The hand in Extraversion & Introversion




HAND TESTS:

• MARFAN SYNDROME hand test!


Video: 'The simian line' (movie trailer)

MORE HAND DIAGNOSTICS:

• Hand lines (palmar creases)
• Sydney line
• Life line
• Marriage line
• Palm reading lines
• Hand Lines News

• Understanding hand shape!
• Fingerprints (+ dermatoglyphics)
• The Hypothenar whorl
• What can finger length reveal?
• The 5th finger (pinky)
• The fingernail tutor
• HAND SIGN TUTOR: Simian Line

- Simian Line Projects! -
Discover other fascinating projects related to the notorious single palmar transverse crease: books, movies, websites & a survey!
Projects related to the Simian Line
'The Simian Line', the movie! (2009)

A drama featuring e.g.: Cindy Crawford, William Hurt & Harry Connick Jr.) - inspired by the fact that this famous, but notorious, hand crease has touched the lives of many people around the world.
'Hoodie', book by Brendon Lancaster (dec 2009):

Story of a boy with double simian lines, written by a man with double simian lines! (Warning by the author: "The story contains some scenes of a sexual nature, drug use, occasional violence and is peppered with rude words!")
The Legend of Perakee (2011):

Larry Brinkley describes a simian line legend told by his grandparent.

NOTICE: There is no historical simian line related evidence that supports this legend; Brinkley warns at his website: "Sorry. If you expect only dry non-fiction at this site, you will be sorely disappointed.".
The Simian Line - a Facebook group

Including 3000+ members - originally founded by Sylvie Hurford (who is no longer a member of the group)

[WARNING: Since 2014 has the group been managed by a duo who appears to support delusive perceptions, such as: the belief that simian line people represent a different breed created by aliens & the assumption that only simian line people are capable to do proper research on the simian line. Also, next to various other improper perceptions which usually communicate the suggestion that simian line people for some unknown reason should get considered to be more special than other people - the group also includes reports involving quite a few famous celebrities who get associated with the simian line by means of unsubstantiated claims (often featured with low quality pictures involving impressions of hands taken from a non-frontal position, which often result in unreliable impressions of the palmar lines, etc.). People who oppose these believes/assumptions appear at the risk to get banned from the group; by the way, likewise problems have recently also been notified regarding a different Facebook group named 'Famous Simian Liners'. Fortunately, Facebook does have quite a few other simian line groups where both simian liners & non-simian liners are being welcomed to share their knowledge & experience in a proper manner with a free open minded spirit!]
Next section:
• Famous peoples: celebrities with a simian line!